MULLEN COMMERCIAL
Class 1-6, Electric Vehicles
We are defining a new era in which commercial vehicles run clean with connected and customized solutions that make businesses more efficient and profitable.
MULLEN ONE
Class 1 Urban Delivery Cargo Van
The Mullen ONE is a class 1 commercial electric vehicle, anticipated to be the first of its kind in the U.S. market. This van was designed to navigate within narrow urban streets and residential roads, all while maximizing payload and cargo space. The Mullen ONE's height is less than 6.5 feet, meaning your driver can park the vehicle in a residential garage.
ORDER-NOW
*Pre-production model shown
RANGE
110
(1)
miles
EPA TEST METHOD
(1) Range can vary depending on conditions such as climate, driving behavior, road conditions, etc.

Discover More Space
Discover More Space: We built our vehicles to navigate narrow city streets and tight spots without sacrificing cargo space or payload.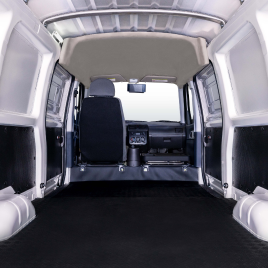 *20% more cargo based on average
segment in comparison.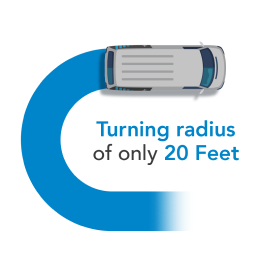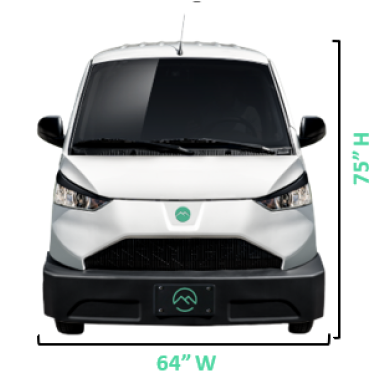 2 Seat
Model
Available
This Fall
MULLEN CAMPUS
Campus Delivery Utility Vehicle
With 186 miles of range, the Mullen Campus Delivery is a highly efficient electric van designed for low-speed, closed campus use. The Campus Delivery Van has all the same DNA as the Mullen ONE but was purpose-built to be an ideal delivery solution for micro-environments. Accelerate your campus sustainability goals while driving operational efficiency.

Available Now.
ORDER-NOW
*Pre-production model shown
RANGE
186 miles
EPA TEST METHOD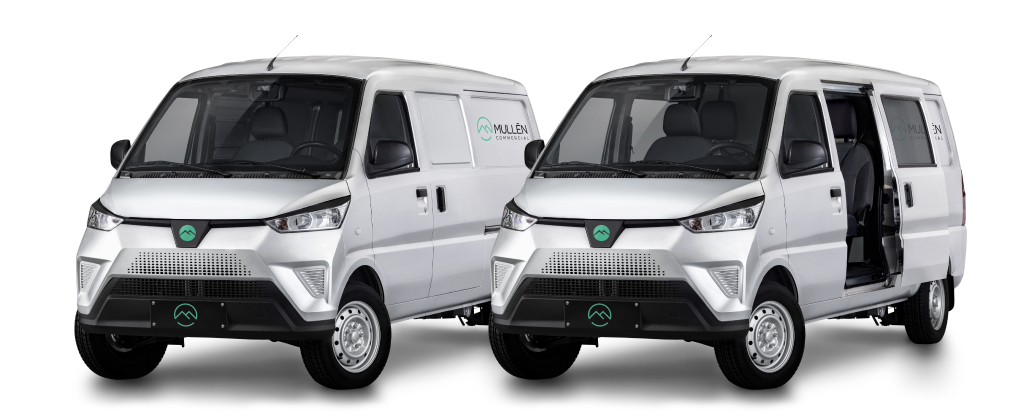 On Campus
Delivery
Micro-Environment
Solution
Available in either two or five-passenger versions. The five-passenger version features a standard bulkhead behind the second-row seats.

MULLEN THREE
Class 3 Urban Utility Low Cab Forward
The efficient class 3 low cab forward features a tight turning diameter of 38 feet and excellent visibility for superior maneuverability on narrow city streets. Even in reverse, maneuverability is a breeze with our standard backup camera and 7-inch display screen. This versatile chassis provides a clean top-of-rail for easy upfitting with bodies up to 14 feet long and over 5,800 lbs of payload. In addition, the design of the LCF chassis allows more cargo length within a given overall length.

Available Summer 2023.
ORDER-NOW
*Pre-production model shown
RANGE
130
(1)
miles
EPA TEST METHOD
(1) Range can vary depending on conditions such as climate, driving behavior, road conditions, etc.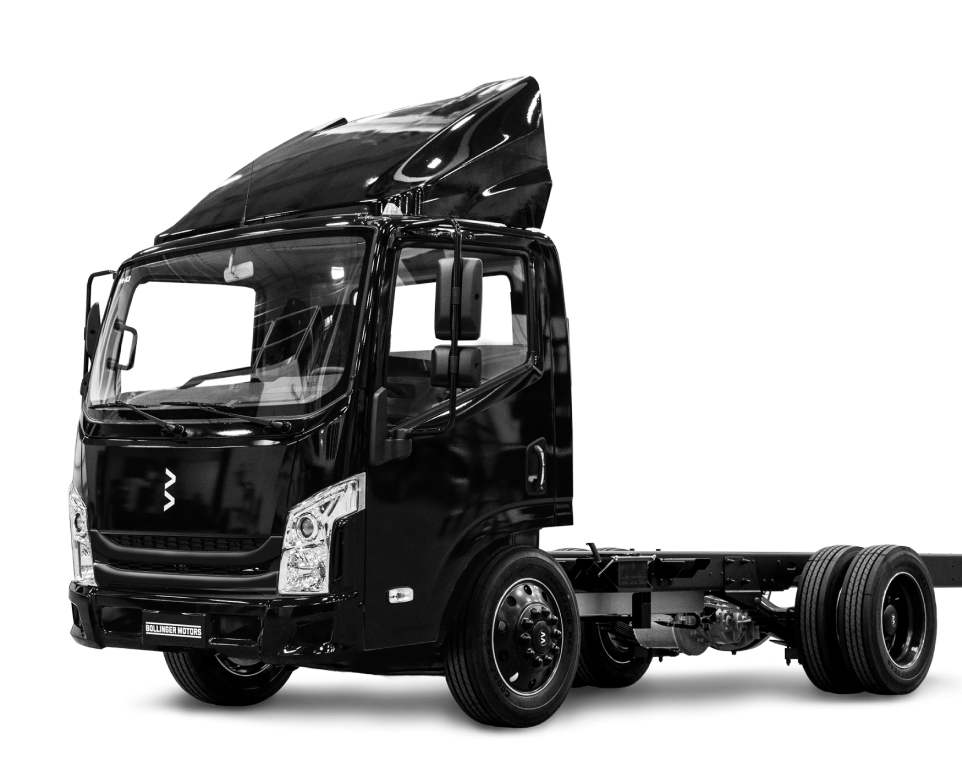 BOLLINGER
Class 4, 5 & 6 Chassis Cabs
The all-new Bollinger B4, B5, and B6 Chassis Cabs are designed from the ground up, with driver safety and fleet efficiency as the first priority. The new cab-forward design with better visibility frees up space behind the driver for more cargo. These purpose-built electric trucks have been designed to be custom-configured by fleets to fit their exact duty cycle needs, making transitioning to electric as seamless as possible with minimal downtime. Every aspect of these trucks has been streamlined to be as versatile as possible with job-specific battery and wheelbase options.

Whether it's a box truck, a bucket truck, or a walk-in van, our team will help you dial in the trucks you need. We're partnered with some of the country's best and most experienced commercial upfitters.

BOLLINGER B4 AVAILABLE SPRING 2024 - B5/B6 TBA
*Pre-production model shown
GVWRs
15,000 - 22,000lbs.
MAX PAYLOAD
7,080 - 13,300 lbs.
WHEELBASES
158"/178"/208"
RANGE
140-185 miles
EPA TEST METHOD
Note: All figures are reference only and Mullen reserves the right to modify any and all information shown, without notification.
(1) Range can vary depending onconditions such as climate, driving behavior, road conditions, etc.

Why Mullen Commercial?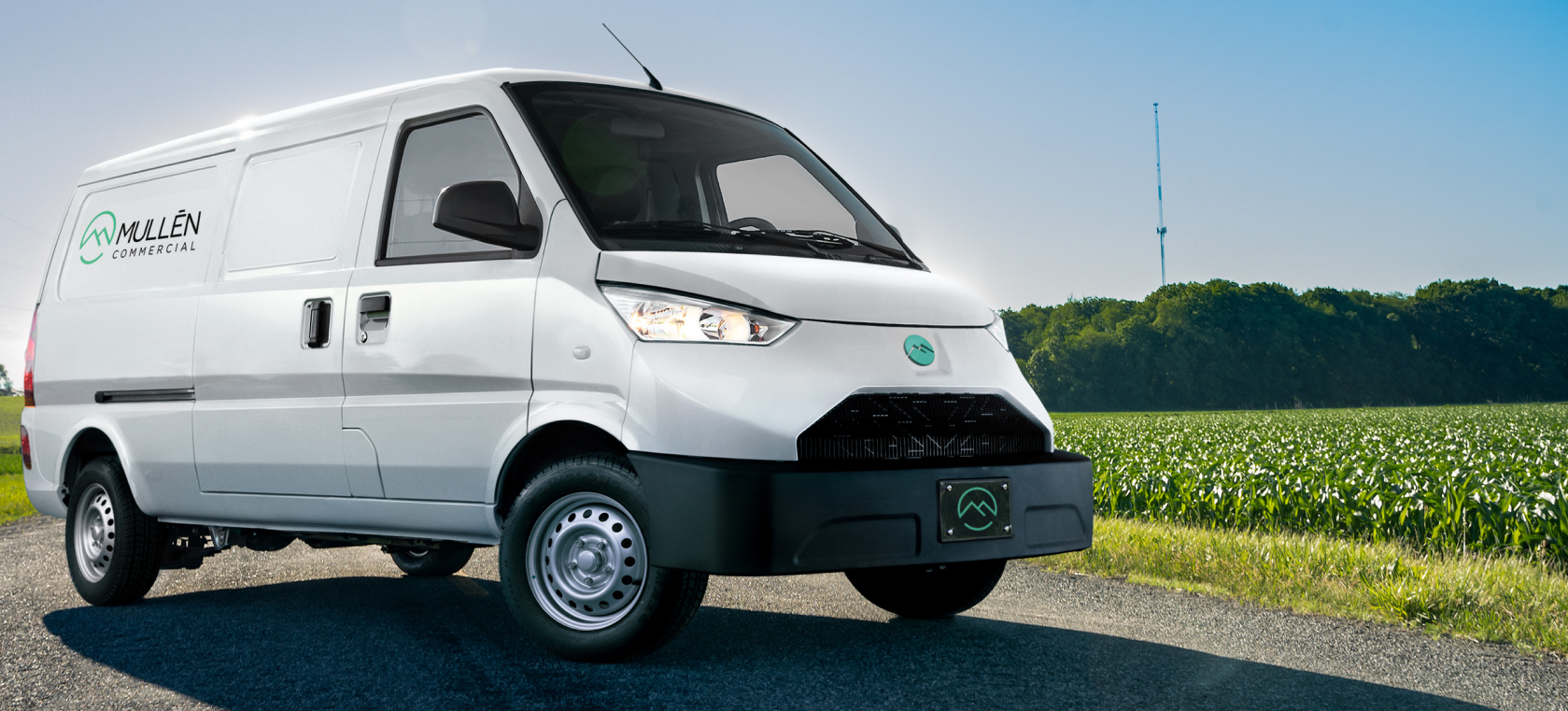 Help With Climate Change While Helping Your Bottom Line
Reduction in
Maintenance
Costs*
Reduction In
Energy
Expenses*
Tax Credit For
Class 1 Electric
Vehicles
*With reduced fuel and maintenance costs and available government incentives, Mullen Commercial vehicles deliver a low cost of ownership.
Introducing Electric Vehicle Fleet-
as-a-Service (EVFaaS)
At Mullen Commercial, we've teamed up with Loop Global to provide a full
EV ecosystem with a range of readily available charging infrastructure
solutions. Launched in 2019, Loop Global is one of the fastest-growing
electric vehicle charging network infrastructure companies in the world.


With the EVFaaS program, you can get EV charging infrastructure
installed for $0 down, no Capex expenditure, and payment options based
on a portion of estimated monthly charging revenue over a fixed term.
And if you lease, we'll take care of maintenance costs, lowering your total
cost of ownership.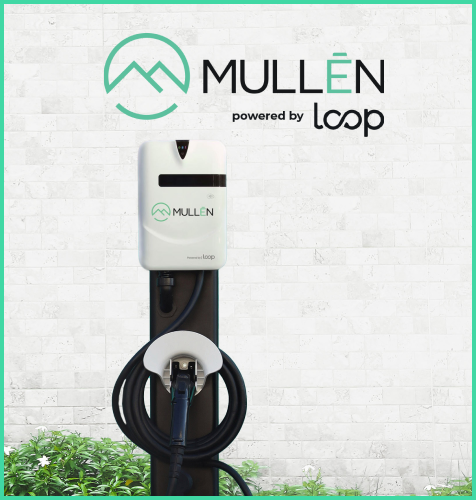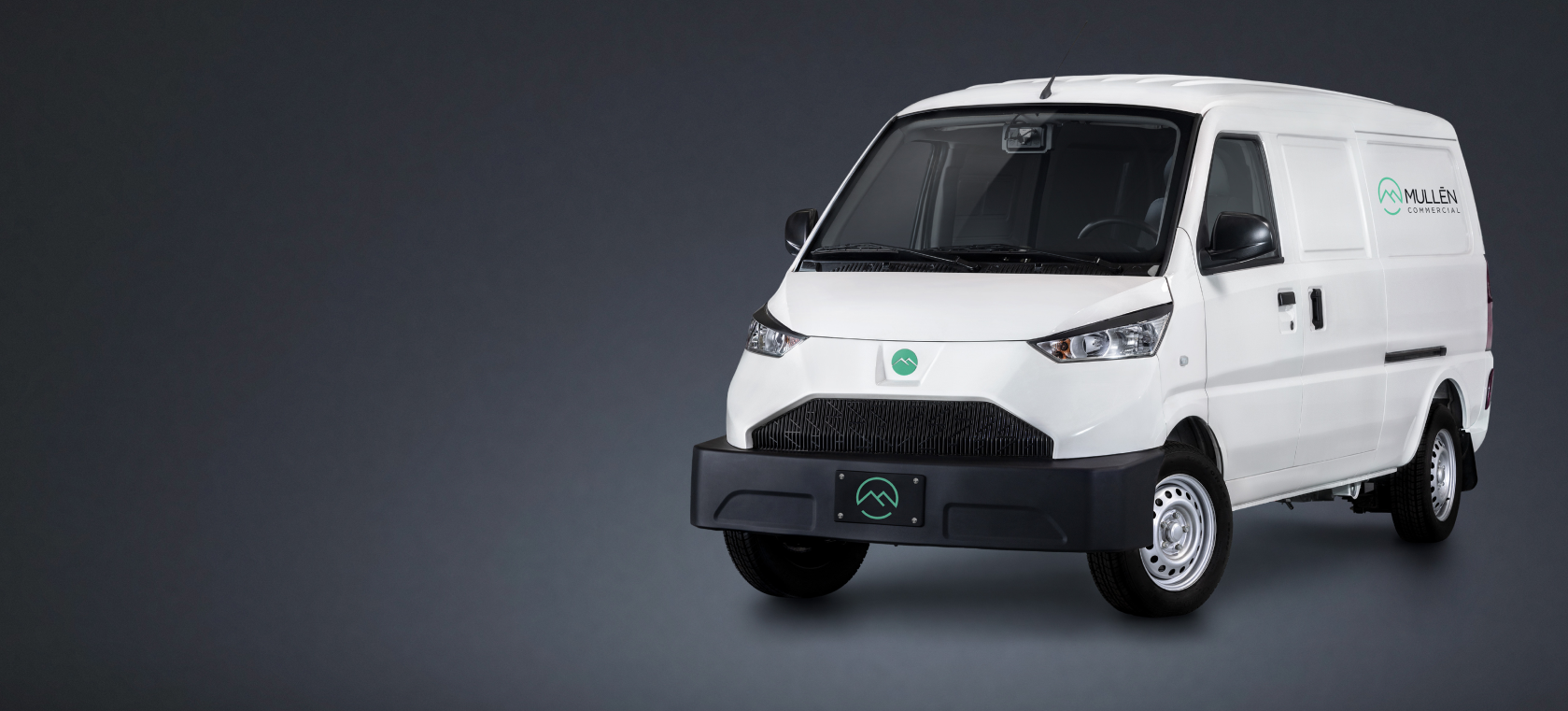 Maximize Uptime
Call Center
Our Customer Solutions support team will be staffed 24/7/365 by knowledgeable experts — answering calls immediately and acting with urgency to keep your vehicles in service.

Parts
Our expertly managed Service Part Operations will offer the best-priced OEM parts with short lead times. A complete inventory will be on hand to expedite any urgent shipment*.

Service
Our advanced telematics allow us to schedule predictive maintenance during vehicle downtime. Plus, our mobile technicians can provide services like brakes, tires, lights, and HVAC repairs right at your vehicles' location.

Warranty
• 3Y/36K bumper to bumper
• 8Y/100K high voltage battery (Exception: NY & CA 10Y/150K)
• 24/7 Roadside Assistance for warranty events*
(*additional fees may apply)
Advanced Battery
Technology
Made of lithium iron phosphate, the Mullen battery is
designed to be more cost-efficient and safe. Mullen
is currently working on commercializing solid-state
batteries for use in its EVs.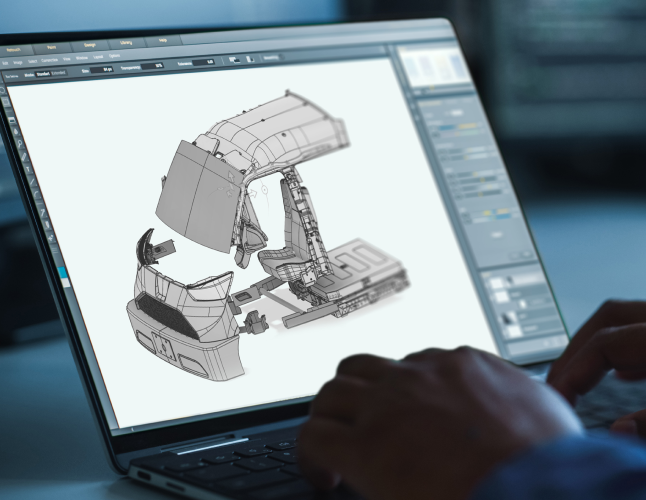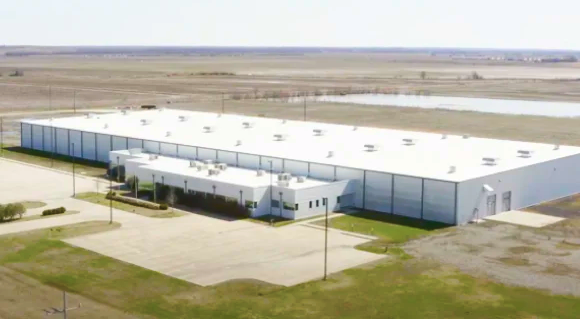 Advanced Manufacturing Engineering Center (AMEC)
120,000 sq. ft. turn-key engineering facility on 100 acres
Center for manufacturing innovations and validation
Home to commercial vehicle manufacturing for classes 1-6
Mullen Commercial Manufacturing: Tunica, MS
With proximity to all major rail lines, interstates, Mississippi river systems, and air logistics, our Tunica factory is located in a primary logistical center of North America. The automotive suppliers of the Southeast corridor, the Midsouth Tennesse region, and the North Delta region. Tunica will be home to production for Class 1 - 6 Mullen commercial EVs.
LEARN MORE
All Electric. Zero Emissions.
Ready to Transform Your Fleet?
Get in touch to arrange a vehicle demo or place an order today.
Fill out the form today, and a member of our team will be in touch.